March 5

Abbey Ridge Observatory took this movie of asteroid (99942) Apophis on the night of March 5 as it whizzed past Earth. It was requested using Twitter by Russian observer Filipp Romanov. It was about 16.9 million km distant. The exposures were 20 seconds over about 30 minutes. The asteroid is the moving star near the centre of the movie. Apophis' claim to fame is that it will make a close approach to Earth on April 13, 2029, when it comes to within a distance of around 31,600 kilometres.
February 21 - On a lark, I requested an image of Uranus to try to see some of its moons - here are 4 of them!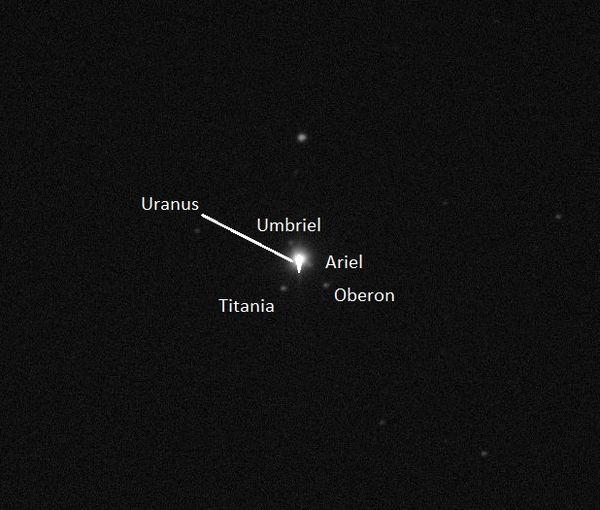 January 23 - We get snow occasionally at ARO and adjacent MRO!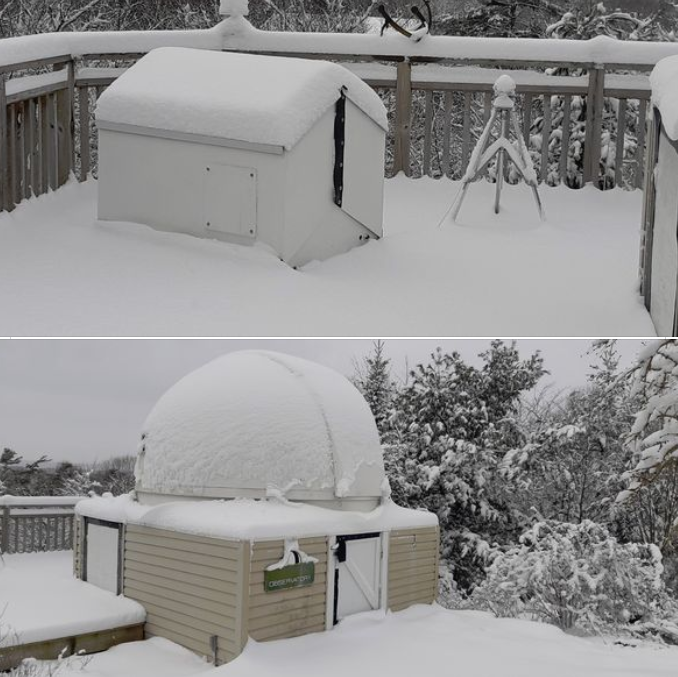 January and February
Some minor repairs and upgrades were done. The servo controller was replaced with a SiTech Servo II along with new Losmandy motors. The USB hubs were also replaced due to some reliability issues and the telescope power supply was replaced.
The robotic software has been updated to match the other related observatories - MRO and BGO.